---
---
Self-Improvement



Statistics show that the number of people seeking counseling is on the increase because their hectic lifestyles leave little time for social exchanges within the family.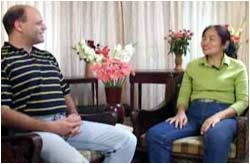 While we may be generally emotionally healthy people, our lifestyles may contribute to our stress, and life conflicts. Many of us are searching for the opportunity to talk about what is really happening in our personal lives, our personal problems and difficulties or traumas. Many people have stress, trauma and conflict and don't understand their own situations because they have no time to fix them. Many of us feel embarrassed by our own emotions and lack communication and problem-solving experiences in this area of our lives. Eventually this situation can cause an individual to simply not think logically or clearly. They may feel isolated and alone and may not communicate with family and friends.




Medical science has now agreed that the body and mind are not separate, but connected. Psychological problems can be created by a physical cause. There is a delicate balancing act going on continuously between the psyche and physical body.
Supportive counseling is for people who are basically healthy but are in a crisis or cannot cope. The counselor assists in turning the situation around by offering an opportunity to grow, learn, and open up new opportunities. The focus of sessions is on clients gaining new perspectives and discovering within themselves in a safe supportive atmosphere.


AWAKENING YOUR HEALING ENERGY

HOW TO STAY PHYSICALLY AND MENTALLY FIT

COME AND HEAL YOUSELF

SPECIAL HELP FOR DEEP CLEANSING WITH HEALING SESSIONS

FOR DEEP BLOCKS WITHIN YOU

WHERE ENERGY CAN NOT FLOW

LESS ENERGY TO WORK

FEELING STRESSED

DO YOU KNOW WHO YOU ARE?

DO YOU KNOW WHAT YOU WANT?

WHAT IS YOUR PATH?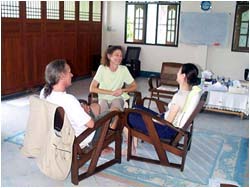 After Jasmine has given a Healing Life Reading or tunes in and reads a clients' energy, she gives information on the essence of the client which can be the most significant part of the session, because working with our internal energy can often help us change the external factors in our lives.

Self-Improvement Sessions are individual consultations with Jasmine's specialized way of dealing with talents by looking at the meaning of what one is dealing with, as well as personal and spiritual growth issues. She uses her intuitive abilities to provide clients with insight, so as to facilitate the process of making their own decisions, as well as shedding light on troubling areas of their lives. In this respect, she serves as a guide to others.

CHANGE YOUR LIFE NOW.
YOU CAN BECOME WHO YOU WANT TO BE.
GET INTO YOUR LIFE WITH A DEEP FOCUS ON YOUR TRUTH.
JOURNEY INTO A BRIGHTER TOMORROW.
INTEGRATE ON WHAT IS FULLFILLMENT.
WE OFFER THE KEYS TO :
TRANSFORMATIONAL CHANGE, IDENTIFYING THE TRUE MEANING IN YOUR LIFE AND REMOVING OBSTACLES
TO SELF-DIRECTED CHANGE


Find out more about the tools you can learn to create your life in the way you want it to be…
Practice and develop your inner growth with intuition. Transform your thought forms and change the neurological pathways of the brain by means of "self-processing".





Learn the tools to create your life the way you want it to be


Practice and develop your inner growth with intuition.


Transform your thought forms and change the neurological pathways of the brain by means of "self-processing"


Develop your "third eye"


Contact your higher self


Learn to listen to your inner voice


Improve the vitality of your energy flow


Understand personal situations better


Release negative energy


Heal from past traumas

As a result, the clairvoyant uses spontaneous and harmonious kundalini energy for healing initializing your ability to activate this creative energy to heal yourself. By means of clairvoyant understanding and exercises you find out what you really want to do and how to create a new self .




By appointment only, Self-Improvement or Self Processing is the best way to heal yourself and to help you to find your own power grounded in your own truths. Self Processing can be done after you get to know yourself from the Healing Life Reading.